Welcome to Sound Will Heal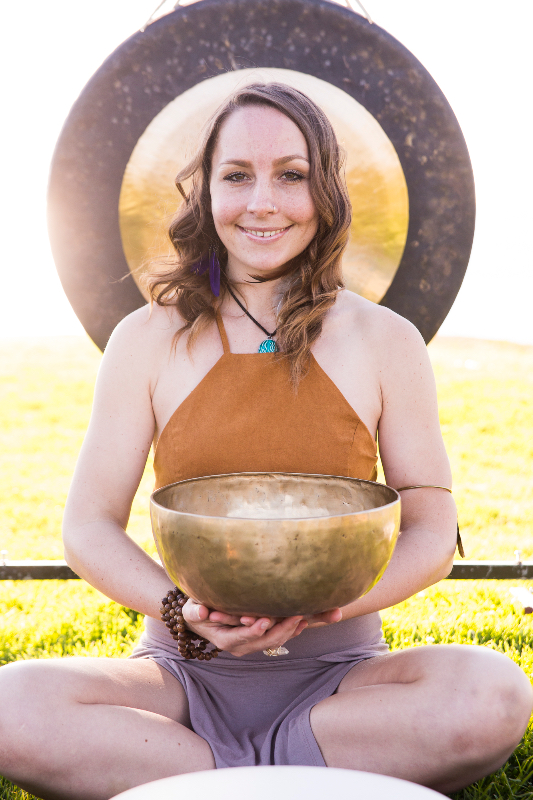 The medium of sound can heal the human body and transform the spirit, elevating the mind to a higher level of consciousness. People have used Tibetan singing bowls, gongs, and bells for centuries to heal the mind, body, and soul and to reach higher levels of meditative states. Reaching higher levels of meditation can bring clarity and wisdom, as well as give one a sense of deep relaxation, peace, and well-being.
In a sound healing and guided imagery session, you will simply re-align your physical, emotional, and spiritual energies.
When the body is in a state of a deep relaxation, our mind, body, and soul can more easily heal themselves. It is my belief that we can heal our own physical bodies from the effects of stress, disease, physical pains, and suppressed emotions.
Sound Will Heal is dedicated to creating a space of healing, relaxation, and meditation. With the collaboration of various musicians and healers, Zosha strives to stay true to maintaining an acoustic un-amplified environment inside a 20x20 geodesic dome to ensure a personal intimate experience for all participants.
Sessions begin with a guided meditation to connect her group together on a collective frequency. Zosha utilizes Tibetan and crystal quartz singing bowls, gongs, handpan, didgeridoo, chimes, and other various instruments to take her groups on a journey inward through sound, intention, and breath. An experience with Sound Will Heal is centered around reaching out to others. Love is the intention, sound is the medium, and healing is the art of being still and allowing change to transform us.
Zosha spent a year in Asia volunteering her time to help those affected by natural disasters, as well as growing in her own spiritual practice. She has been inspired to use Sound Will Heal as a platform to reach out to people and to assist them on their own journey through healing, balance, and oneness.